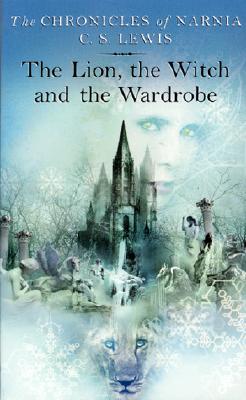 You're The Lion, the Witch and the Wardrobe!

by C.S. Lewis

You were just looking for some decent clothes when everything changed
quite dramatically. For the better or for the worse, it is still hard to tell. Now it
seems like winter will never end and you feel cursed. Soon there will be an epic
struggle between two forces in your life and you are very concerned about a betrayal
that could turn the balance. If this makes it sound like you're re-enacting Christian
theological events, that may or may not be coincidence. When in doubt, put your trust
in zoo animals.


Take the Book Quiz
at the Blue Pyramid.
Oh no!! Is it March already?
I'm a bad blogger. I blame Ravelry and its seductions; everyone else's blogs (which I've been reading); the enormous bounty of Autumn which I've been trying to bottle, dry, chutnify, relish or freeze; my children, who I've been trying not to kill; and the fact I've got a secret and you'll all know it soon!
Here, just for
Taph
, is a very poor photo of my chenille bag. Sorry Taph - I'll try and do better!
I've not finished a WIP since the bag swap bag. I've started a cardigan before Bella is quite finished, I've half a Nutkin to go and half a Noropup, and half another bag. I want to knit socks and cardigans and jumpers and bags and toys and kid's stuff and live in a clean house, but – there just never seems to be enough time.
Got my
Book Depository
order in 10 days in 6 parcels. I am in love with Norah Gaughan, worship at the altar of her genius and want to bear her children - in short, I have my copy of Knitting Nature and only stern words to myself about bag swaps etc (and a number of WIPS which need to become FOs) has stopped me casting on most of the book. I also got Victorian Lace today, the Knitters Almanac, the First Yarn Harlot book, Zoe Mellor's Nursery Knits and the Best of Interweave - for 52 pounds - Heaven, I'm in Heaven……..
I kept snorting coffee out my nose while reading the Yarn Harlot book (now I remember what keeps me going back to her blog) and nodding and realizing that all the things she said were so true – except the bit about 'core stash'. I intend to knit ALL my stash. (Which is actually not stash according to the rules of Stash as Promulgated by the
High Priestess of Stash
.) Sometime. When I have time. Maybe next winter. Or the one after. Definitely by the one after that.
I've also been fairly good about acquisitions this week. Apart from some cashmere I've ordered. I've actually managed to get through the week without buying anything. Much.
Last week, you may remember, I bought an MP3 player. It didn't work. So I took it back and exchanged it for an iPod shuffle. Much of my computer time this week has consisted of filling this up with music – ready for my first walking adventure with it tomorrow morning. Other than that, nothing has darkened my door, except those books.
Mind you, everything which went out this week went into the recycling bin or rubbish. So:
In

Books as above
Interweave magazine (at last)
Out

Piles of papers and stuff (recycling)
Old lipsticks and eyeshadows – shopping bag worth – rubbish
3 tops and one pair of jeans – Lifeline
That's it! I need to do lots more this weekend – a long weekend. De-cluttering, preparing for some time away and attempting to tidy the house for the house-sitter. Will one long weekend be enough?